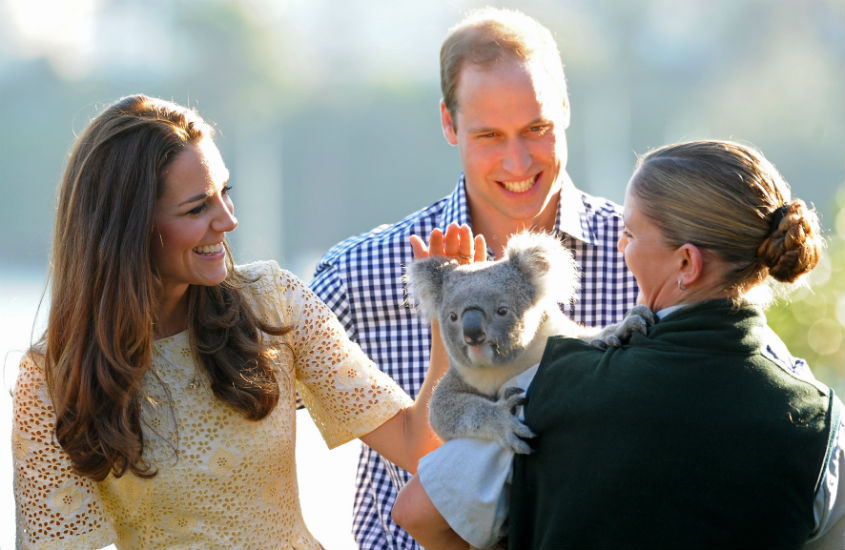 The Duke and Duchess of Cambridge, Prince William and Catherine, meet Leuca the Koala during a visit to Taronga Zoo, in Sydney, Sunday, April 20, 2014. Image Source: AAP Image/Dan Himbrechts
Prince William and his wife Catherine are reportedly preparing to visit bushfire-ravaged Australian towns.
Prime Minister Scott Morrison is expected to issue the formal invitation required for the royal visit later this week, Nine newspapers reported on Tuesday.
The trip would be William's fifth visit to Australia and the couple's first since 2014.
© AAP 2020