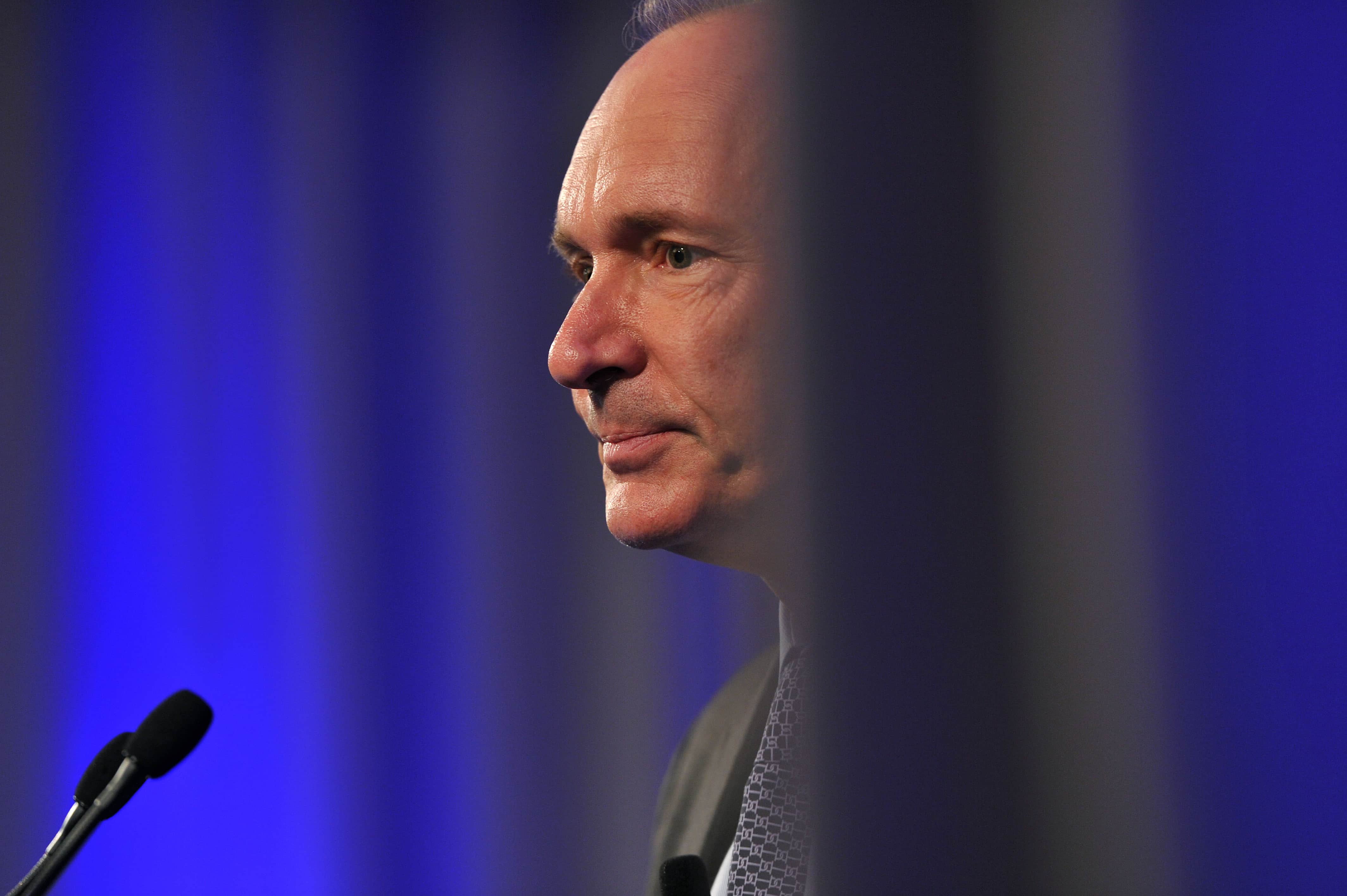 Sir Tim Berners-Lee, Director of the World Wide Web Consortium, speaks at a CSRIO sponsored event in Sydney on Tuesday, Jan. 29, 2013. (AAP Image/Paul Miller
The digital era is marking the 50th anniversary of the first host-to-host message between two US laboratories that is recognised as the birth of the the internet.
The first message was transmitted 50 years ago on Tuesday by researchers working under the US Defense Advanced Research Projects Agency (DARPA).
It went between laboratories at the University of California at Los Angeles and the Stanford Research Institute.
Sir Tim Berners-Lee, founder and inventor of the World Wide Web, which brought the internet into the mainstream 20 years after the October 29, 1969 transmission, noted the 50th anniversary.
"The internet & the web it enabled have changed billions of lives for the better. But their power for good is under threat," he said on Twitter. "This birthday must mark the moment we take on the fight for the web we want."
Berners-Lee also warned in a statement posted at the World Wide Web Foundation website that, increasingly, the power for good through internet services is being subverted by scammers, people spreading hatred and vested interests that threaten democracy.
Berners-Lee has called for a new contract for the web that would bring together governments, companies and citizen groups to come up with a clear plan of action to protect the web as a force for good.
The US State Department also issued a statement saying that in the 50 years since the first message, more than half the world's population is online and the internet contributes trillions to the global economy.
© DPA 2019